Decorating, designing, and organizing a condo are great ways to spark creativity and experiment with fun and unique decor choices. But with that opportunity comes the challenge that all condo owners or leasers face at one time or another: limited size. That's why it's critical to learn all you can about the best home staging tips when you're thinking about decor that matches your space and your own personal style. Come along with us as we explore your condo's top six interior design tips.
Open the space with mirrors, lighting, and color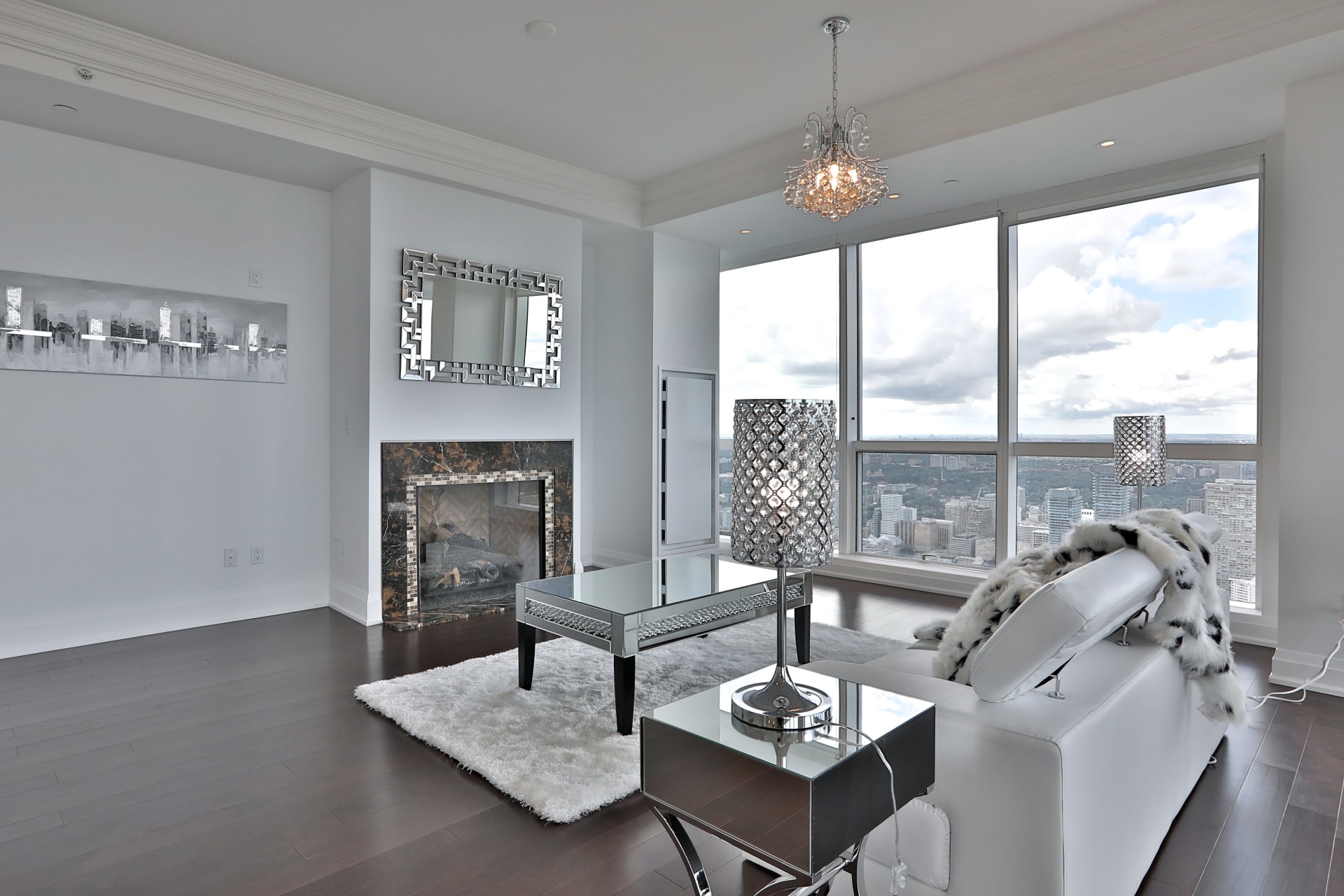 It's a fact that all owners or leasers of condominiums eventually have to face: their living space is limited. But that doesn't mean you have to miss out on the numerous design options that homeowners enjoy. First of all, you want to maximize the floor space. To do this, there are several clever things you can do, including
Utilize mirrors in narrow spaces, hallways, and obtrusive wall partitions to reflect light and give the impression of open space

Paint your walls in lighter neutral tones to add light and give contrast with darker colored furniture or accent pieces

Light sources should be warm, preferably from LED bulbs or soft white bulbs

Differentiate rooms with paint colors, helping to create a sense of luxury and size
Your choice of materials matters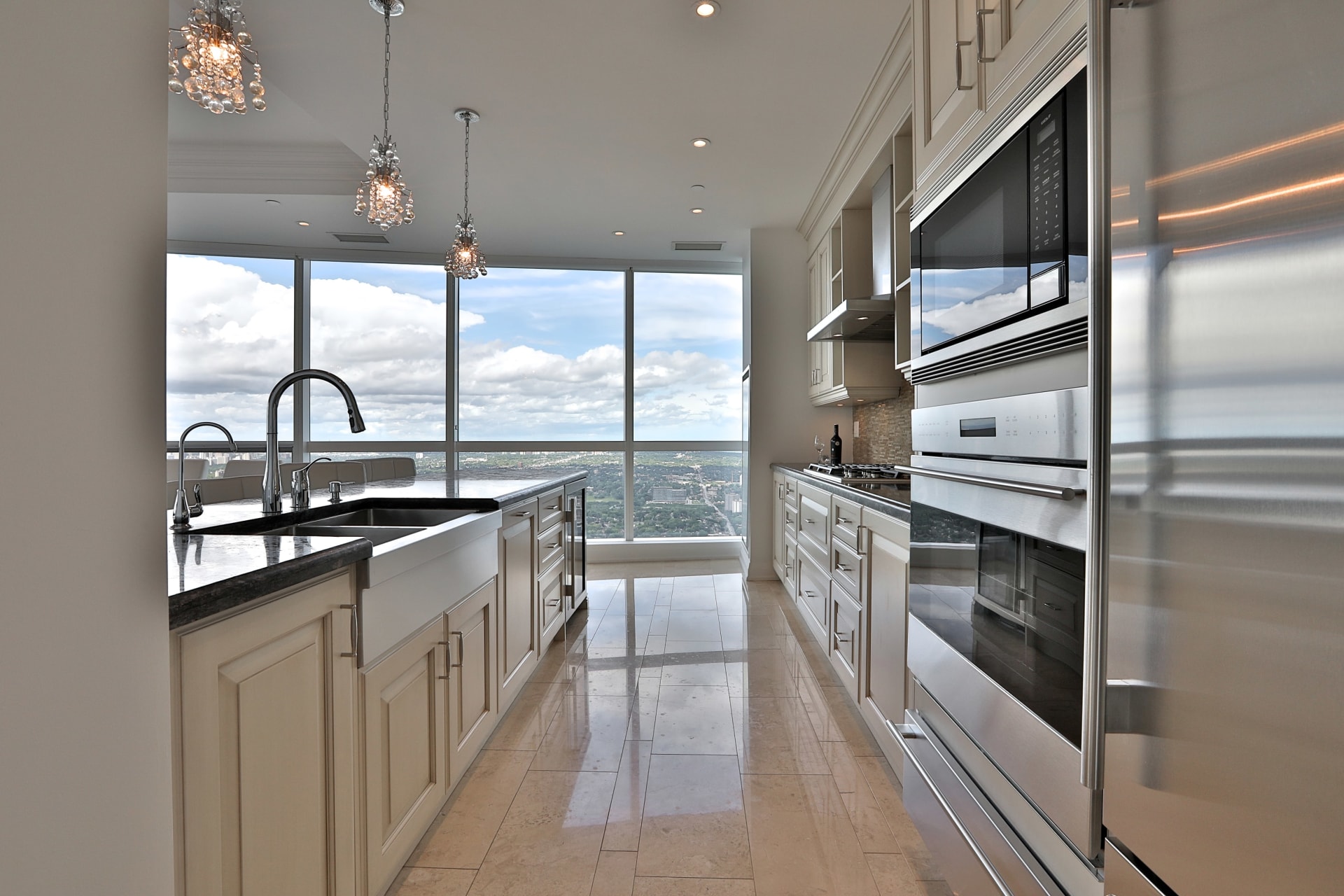 If you're living in a condo in
York Mills
or elsewhere, it's always a good idea to focus on installing furniture and appliances with a high-quality design and materials. Not only do high-end materials add a sense of luxury and refinement to smaller living spaces, but they also tend to last longer. That can be a big selling point for condo residents, where it can be difficult to replace or move heavier items to and from your unit. The materials you might want to research could be:
Live wood, especially for desks, coffee tables, and bedsteads

Granite and marble

Slate or high-end quartz

Accent pieces made of crystal, gold leaf, or stone elements
Your view is a big asset: make it count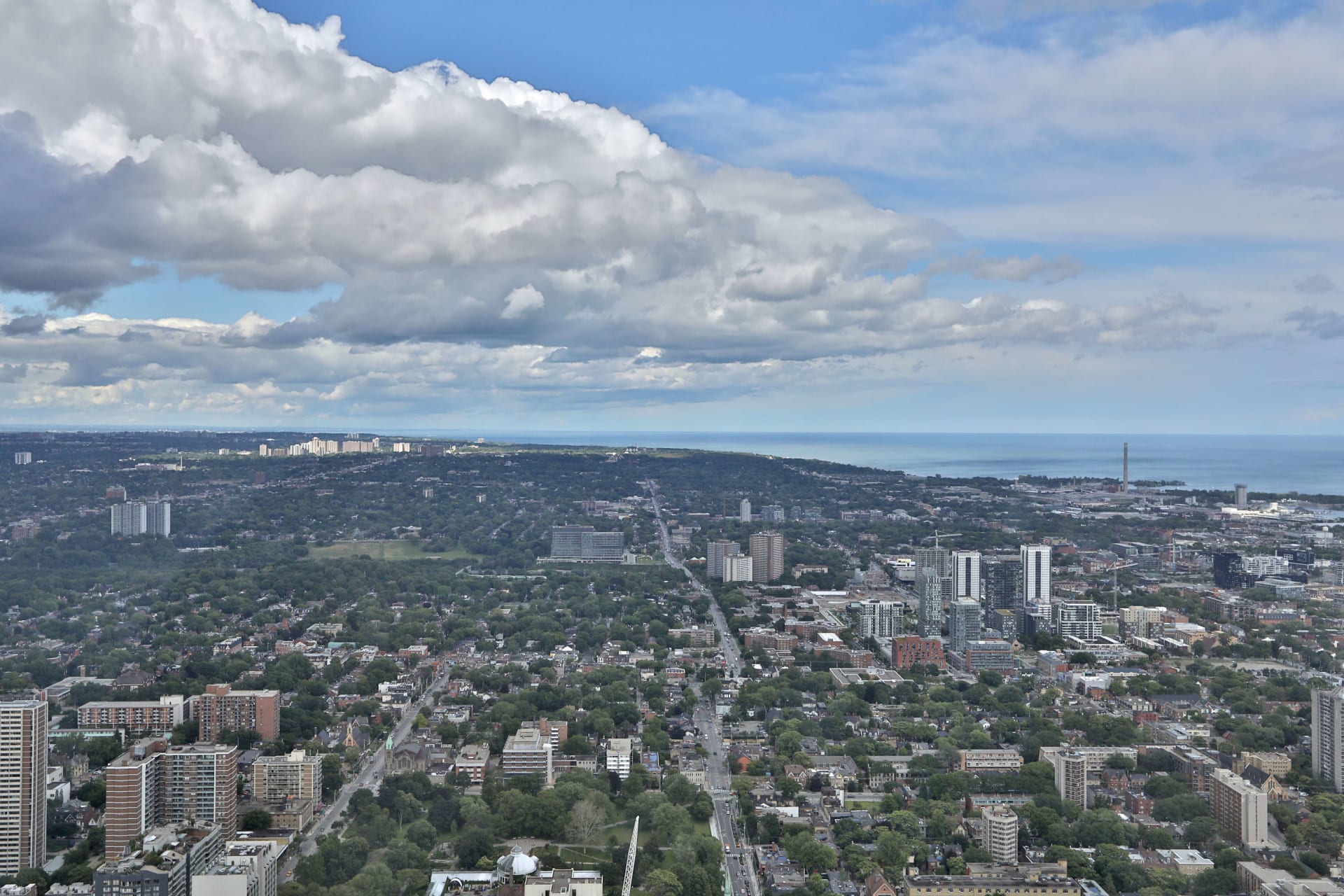 When limited space is among the top home staging elements you'd like to focus on, it's key to make a list of the parts of the home that work for you. In many cases, condo owners or leasers have their view from a primary window as a major asset. You should try to maximize the impact that your view makes on the interior.
This means, first of all, clearing as much space as possible that surrounds your largest windows. Next, ensure that you clean them regularly. Perhaps another interior design tip that can energize a space is to add a mirror opposite the window to double the amount of light that fills the larger rooms.
Finally, consider investing in a high-quality window treatment, preferably an automated one, that uses smart shades or blinds. Quality curtains with lighter palettes can help frame the window in a way that brings the eye to the view naturally.
Buy furniture that fits
It's a common sense idea but a valuable one: buy furniture to match the size of your interior. Large homes can afford to splurge on plush sofas, armchairs, or even oversized tables, rugs, and wall art. The condo owner or renter, however, has to be a little more clever with their furniture purchases.
It's fine to include a few statement pieces, like a large light fixture, couch, or decorative coffee table. But you can maximize space by going small with your chairs or swapping out a large dining table with a smaller bistro-sized unit.
Multifunctional or "multi-use" items can also help condo owners with size issues. Ottomans and coffee tables can come with storage units built in. Bedrooms can hide extra storage under the bed, and it's easy to find shelving units that incorporate space for kitchen items, food, laundries, and clothing.
Keep it simple and think vertical
Simplicity is among the top interior design tips for those living in condos. In fact, we find some of the most creative approaches to interior design coming from these living spaces. Simple living means choosing items that are built to last and that emphasize straightforward design that minimizes the chance for clutter to gather.
Another way to add simplicity to condos is to be smart with the vertical space in your rooms. A few ways to do this include:
Installing cubbies in bedroom closets

Using fold-away tables and work desks

Storing media and entertainment centers vertically rather than horizontally

Putting kitchen cabinets higher on walls

Stacking washer/dryers vertically, as well as books and music
Storage is a game-changer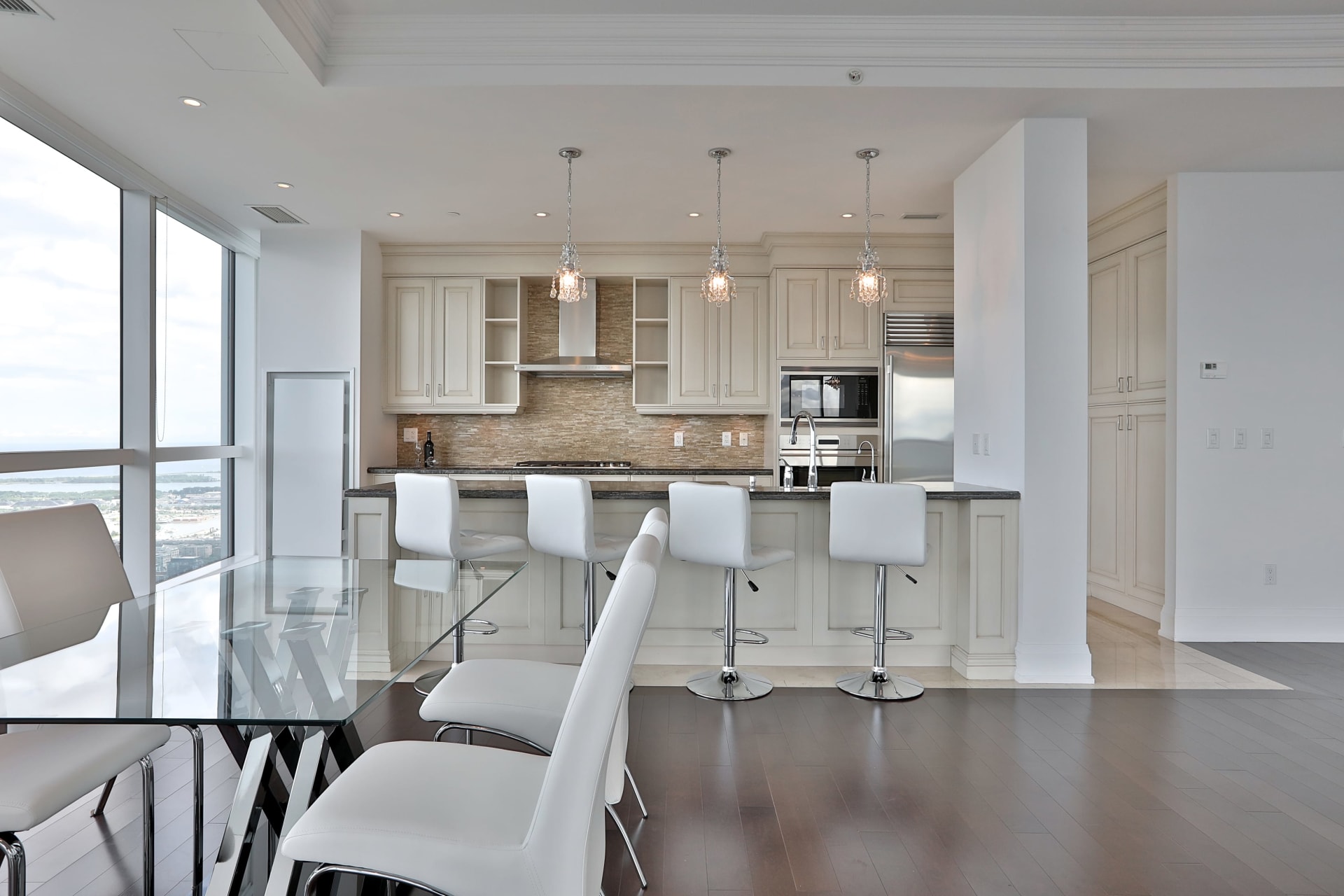 We want to add some more detail to the topic of storage for condo owners and leasers. This is because you can easily double the amount of livable space in your condo by being smart about your strategy.
A few tips might include the following ideas:
Opt for small kitchen appliances (as small as you can go) while maximizing multi-use space for dry goods and tools

Keep counter space clean by investing in quality storage cabinets below and keep less used tools in cabinets up high

The bathroom can be easy to downsize by choosing a small vanity with hidden storage compartments

Use cubbies under a short line of hangers for the entryway to maximize open wall space

Buy chairs and sofas with visible legs to give the impression of more floor space plus more storage areas
Contact a local real estate agent today!
Any more questions about home staging tips for
York Mills
condos? Don't hesitate to reach out to
Katy Torabi
today for more information. Katy is an award-winning agent with more than $1 billion in sales to her name and has been in the business for over a decade, achieving success year after year. Reach out today to learn more about how Katy can help you find the Toronto condo of your dreams.